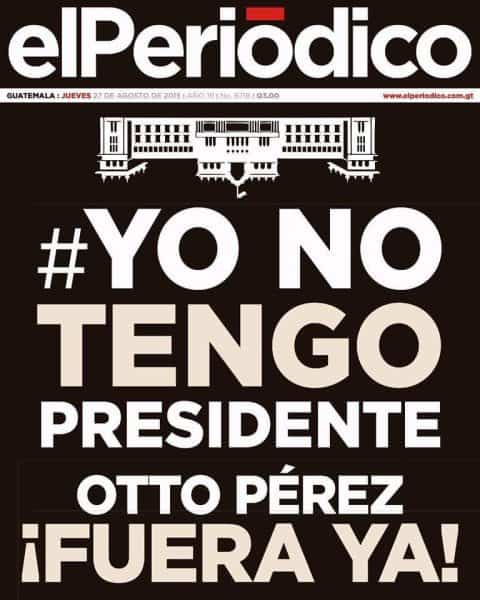 GUATEMALA CITY – Even after the country came to a standstill on Thursday and an estimated 100,000 people filled Guatemala City's main square demanding his immediate resignation, embattled President Otto Pérez Molina clings to power and refuses to step down.
Students from the state-funded University of San Carlos joined students from private universities, women's organizations, peasant groups and ordinary citizens in an unprecedented show of unity. Over 100 retailers remained closed so their employees could take part in the nationwide paro nacional, or national strike, despite the fact that Guatemala's influential business lobby, CACIF, didn't officially join the protest.
The strike took place a week after the U.N.-supported International Commission Against Impunity in Guatemala (CICIG) and the Public Prosecutor's Office presented key evidence of Pérez Molina's involvement in a massive customs fraud ring known as "La Línea," including wiretap recordings in which the president insists on the appointment of customs officials who played a key role in that network.
In the midst of heavy rain that began pelting down soon after midday, protesters marched on, undeterred, with ink smeared across their homemade placards.
The daily El Periódico made the #YoNoTengoPresidente – "I don't have a president" – hashtag that has gone viral … continue reading
Via:: Tico Times