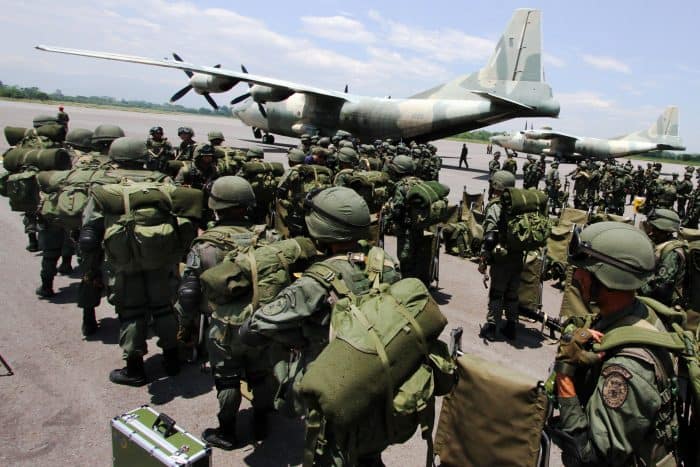 CARACAS, Venezuela – Venezuela's President Nicolás Maduro late Monday said he had ordered more of his country's vast border with Colombia closed amid a diplomatic crisis over deportations and smuggling.
"I have decided to close the border crossing at Paraguachón, Zulia state," Maduro said in a televised address. He said he would send an additional 3,000 troops to the area.
In addition, Maduro said he would accept mediation by Brazil and Argentina, with Colombian President Juan Manuel Santos.
Paraguachón is one of the region's largest trade hubs. The Venezuelan president said the closure would affect the Zulia towns of Mara and Almirante Padilla.
The countries have been locked in a row since Maduro on Aug. 19 closed part of the border after unidentified assailants attacked a Venezuelan anti-smuggling patrol, wounding three soldiers and a civilian. Maduro blamed the attack on right-wing paramilitaries from Colombia.
He has accused the neighboring country of waging an attack on Venezuela's economy — a reference to the rampant smuggling of heavily subsidized food and other goods out of Venezuela, where more than five million Colombians live.
Maduro had already dispatched 5,000 troops to the area since mid-August.
Venezuelan Marines deplane from a Venezuelan Air Force (Chinese-made) Y-8F-100 transport aircraft in La Fria, Tachira state, … continue reading
Via:: Tico Times