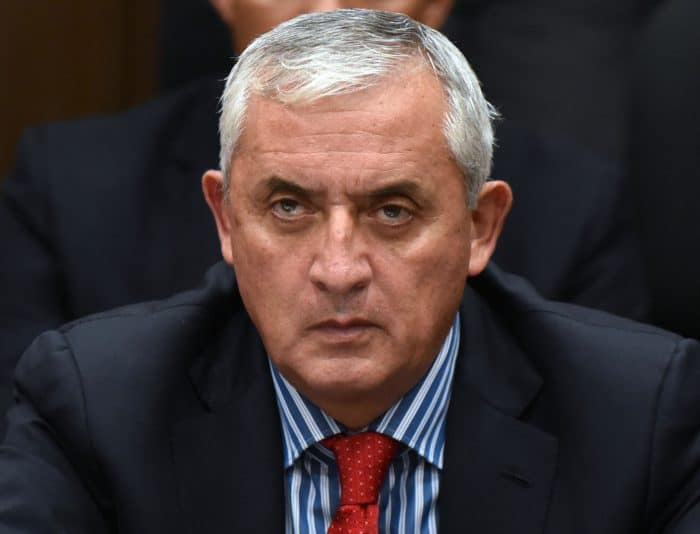 UPDATE: Thursday, Sept. 3, 4:45 p.m.
A Guatemalan judge on Thursday afternoon ordered ex-President Otto Pérez Molina held in provisional prison pending the continuance of a criminal hearing on Friday at 9 a.m.
Judge Miguel Ángel Gálvez said Pérez Molina should remain in the Matamoros military prison in Guatemala City because the ex-president is considered a flight risk ahead of his pending corruption trial.
Original story continues here:
GUATEMALA CITY – Guatemala's Congress accepted President Otto Pérez Molina's resignation Thursday as he appeared in court over corruption allegations following unprecedented protests that have upended the political scene, three days from elections.
The retired general looked uncomfortable as prosecutors detailed their accusations before the Supreme Court, lowering his eyes when they played out wire-tapped phone calls they say implicate him in a scheme to defraud the state.
Investigators believe the 64-year-old conservative received $3.7 million in bribes paid by importers in exchange for illegal discounts on their customs duty, said prosecutor Antonio Morales.
Prosecutors have already charged his former Vice President Roxana Baldetti, who resigned in May, with taking $3.8 million in bribes between May 2014 and April 2015.
Pérez Molina "was part of a criminal group in operation since May 2014 whose objective was to steal from the state," Morales said.
Thursday's … continue reading
Via:: Tico Times