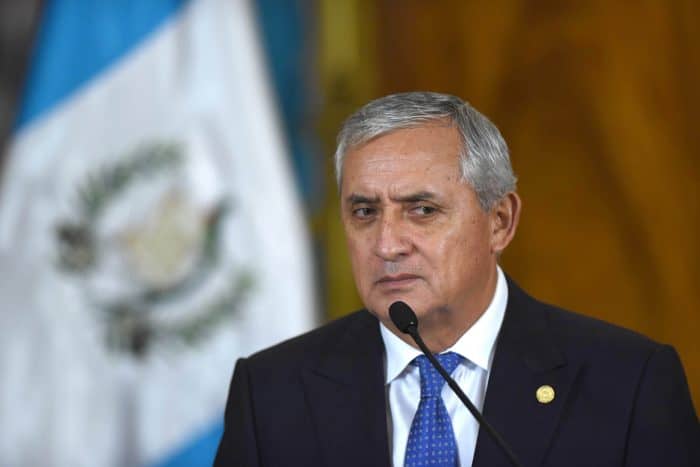 Guatemalan President Otto Pérez Molina speaks at a news conference at the presidential palace in Guatemala City, on Aug. 31, 2015.
The scandal, which has already felled his former vice president and a string of top officials, comes as Guatemala prepares for elections Sunday to choose Pérez Molina's successor.
The president, who has been in power since 2012, is constitutionally barred from running for re-election. His term ends on Jan. 14. The leading candidate to replace him, Manuel Baldizón, had called for Congress to strip his immunity.
Baldizón leads right-wing party Renewed Democratic Liberty, the largest in Congress.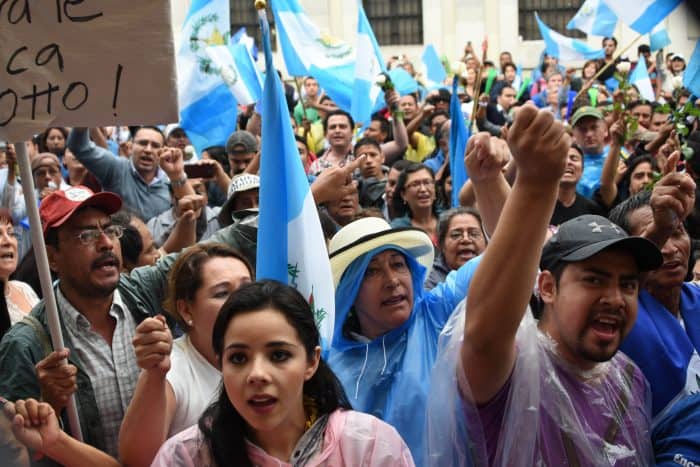 'Pressure cooker that exploded'
UPDATE, Tuesday, Sept. 1, 7:30 p.m.:
A Guatemalan judge Tuesday barred President Otto Pérez Molina from leaving the country, hours after he was stripped of his immunity due to his alleged role in a customs fraud, the prosecutor's office said.
"The prosecutors' office sought a ban on leaving the country for President Otto Pérez, and Judge Miguel Ángel Gálvez ordered it," prosecutors said on Twitter.
Under Guatemalan law, he will be automatically removed from office if remanded in custody by a judge.
Original post continues here: 
GUATEMALA CITY – Guatemala's Congress voted Tuesday to strip embattled President Otto Pérez Molina's immunity, clearing the way for him to be prosecuted over allegations he masterminded a multi-million-dollar corruption scheme.
The resolution was passed unanimously by the 132 lawmakers present, making the conservative leader the first president to have his immunity revoked in the Central American country's history.
El himno nacional se escucha frente al @CongresoGuate tras conocer que le retiran la inmunidad a #OttoPerezMolina pic.twitter.com/y1OFxiI1zr
— Publinews Guatemala (@Publinews_GT) September 1, 2015
After months of unprecedented protests that have swept Guatemala, hundreds of demonstrators outside Congress erupted into jubilant cheers at the news, as passing drivers honked their horns in celebration.
The vote clears the way … continue reading
Via:: Tico Times