By Karl Kahler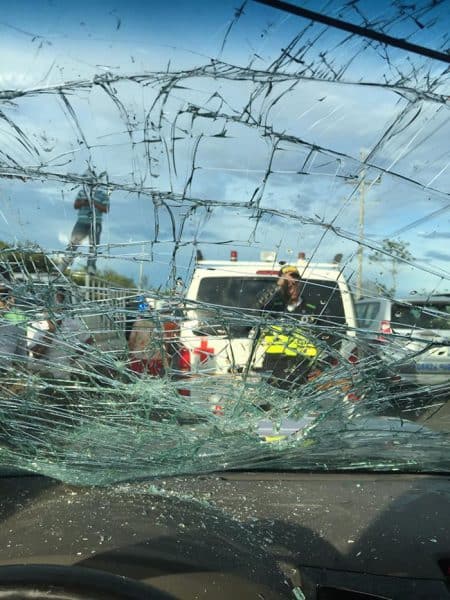 An elderly U.S. expat and two friends were brutally attacked last week by a mob of protesters near the Liberia airport who broke out all the windows of their vehicle and beat the men with clubs, causing serious injuries.
The attack was apparently part of a regional demonstration by fishermen protesting prohibitions on selling shark fins and government obstacles to renewing their boating licenses. Demonstrations were reported in Puntarenas, Caldera, Liberia and Quepos.
Daniel Bizier, 69, a retired dentist from Maine who lives in Playa Matapalo, near Playa del Coco in Guanacaste, was driving his friend Bruce to the hospital in Liberia last Tuesday because the latter was having an acute attack of rheumatoid arthritis. With them was Bruce's brother Ricky, who arrived three days earlier from the U.S. for a visit, and Bizier's dog, Lily.
Near the Daniel Oduber Quirós International Airport, Bizier said 25 or 30 people surrounded their car and attacked, breaking out the windshield and every window in his vehicle with rocks and cinder blocks.
Daniel Bizier's windshield, destroyed by protesters with rocks and cinder blocks.
"As we approached, out of nowhere — I didn't see any masses of people, I don't know where they came from, it … continue reading
Via:: Tico Times