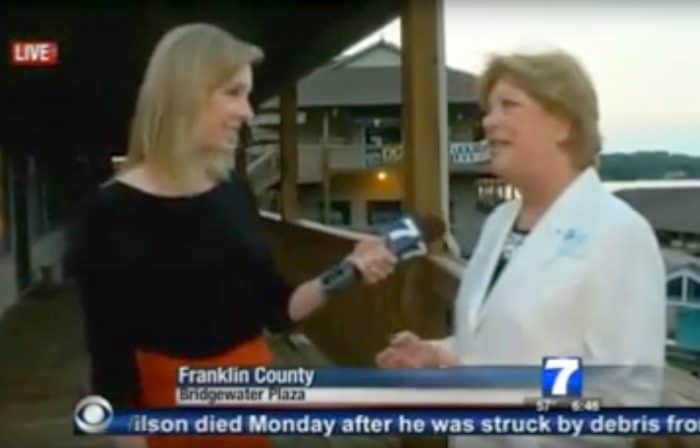 UPDATE: Wed., Aug. 26 at 10:06 a.m.:
The suspect in the deadly U.S. on-air shooting has shot himself, local media is reporting. The alleged suspect, a former journalist at the station, is in critical condition at a local hospital, police say. This was after video of the shooting apparently filmed by the assailant was posted on Twitter and Facebook accounts believed to belong to the gunman, accounts that were later suspended.
The video, posted under the Twitter account @bryce_williams7, shows the shooter brandishing a weapon at WDJB reporter Alison Parker. Shots are then heard, and screams. The video is horrifying and graphic, and we will not share it here. 
Bryce Williams was the name used on-air by the suspect, former station employee Vester Flanagan. 
Original story continues here:
WASHINGTON, D.C. – Two journalists for a local CBS affiliate in the U.S. state of Virginia were shot dead Wednesday during a live broadcast, according to chilling television footage of the incident and their network.
WDBJ journalist Alison Parker, 24, and cameraman Adam Ward, 27, were shot at close range while conducting an on-air interview. The gunman was still at large.
"We do not know the motive. We do not know who the suspect or the killer is," said WDBJ general … continue reading
Via:: Tico Times