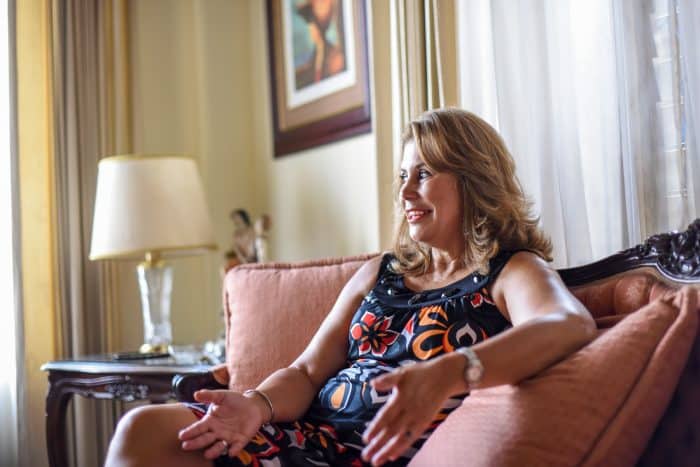 Somehow, Jeannette Gamboa didn't cry.
When her daughter Catalina Cervantes won a pair of gold medals in tennis at the recent Special Olympics in Los Angeles, California, the athlete's impressive feat was nearly matched by her mother's incredible ability to contain the tears.
"People ask how could I not cry and its because I was too busy smiling," she said. "I've already seen enough tears."
For Gamboa and her daughter, who was born with Down syndrome, the struggles have been plenty. When Catalina was born with heart and respiratory complications, doctors said she probably wouldn't live past 10 months. One of Gamboa's own sisters, who works as a doctor, told her to prepare for the worst when the girl was just three months old and complications continued.
Now Catalina is 26, and she was recently part of a historic medal grab at the Special Olympics World Games in Los Angeles, which saw Costa Rica set a national record with 207 medals. Gamboa went to the United States with her husband, Edgar Cervantes, and older daughter Mariela Cervantes to cheer on Catalina as she snatched medals in singles and doubles tennis competitions.
"When you're the mother of a special needs child all battles turn into achievements," Gamboa said. "It … continue reading
Via:: Tico Times