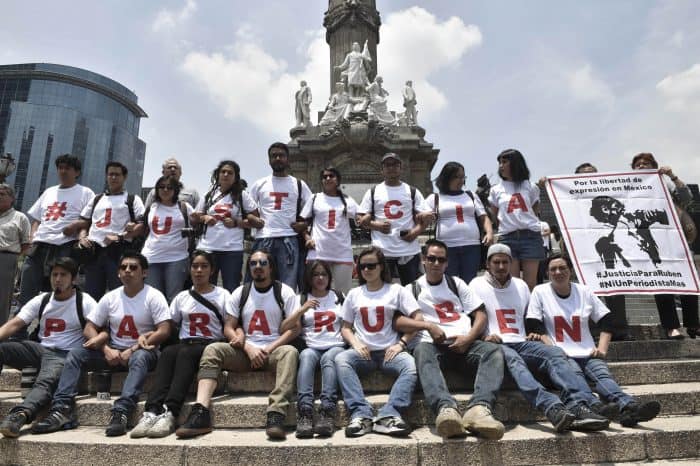 MEXICO CITY – A silencer was used to kill a Mexican photojournalist and four women last month, a lawyer said, providing new details of a murder that drew a new international call for justice.
Rubén Espinosa, social activist Nadia Vera and three other women were found dead with their hands bound and their bodies bearing signs of torture in a Mexico City apartment on July 31.
Espinosa, 31, and Vera, 32, worked in the eastern state of Veracruz but had taken refuge in the country's capital after receiving threats.
The motive behind the killing is under investigation, but press rights groups say the case highlights the threats and violence that journalists face in Mexico, which has become one of the world's most dangerous places for reporters.
See: Salman Rushdie, Paul Aster and other prominent writers blast Mexican president over journalist slayings
New details suggest the multiple homicide was a professional hit job.
Karla Micheel, a member of the National Democratic Attorneys Association who represents Vera's family, told AFP that the victims were shot in the head at point-blank range with a 9mm handgun fitted with a silencer.
The gun was "clean," meaning it had not been used in other crimes and was loaded with untraceable bullets, … continue reading
Via:: Tico Times