By L. Arias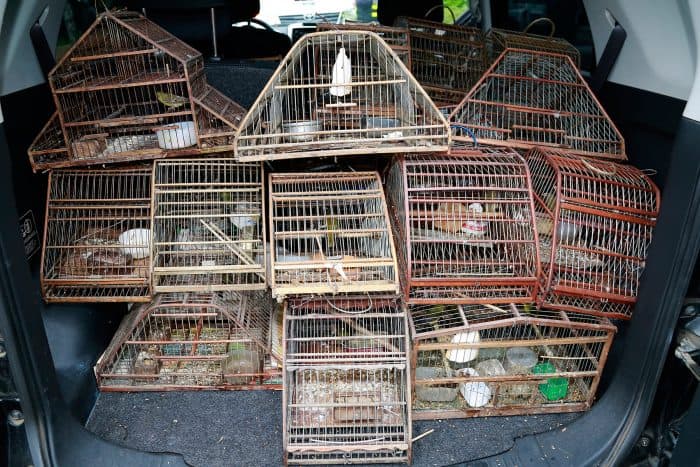 Rescue teams from the Humane Society International (HSI) and officials of Costa Rica's National Animal Health Service (SENASA) raided a puppy mill last Tuesday in Coronado, north of San José. They rescued 17 dogs.
The teams found beagles, Chihuahuas and American Staffordshire Terriers as well as 39 birds, which apparently were also being offered for sale.
The dogs were being kept in extremely poor conditions inside small and overcrowded cages, the rescuers said. All — including several pregnant females — were clearly malnourished, without water and without any veterinary care.
Some of the birds were also found in very poor health, especially some parrots which showed severe deformities in their legs for being held in inappropriate cages.
The raid was coordinated in response to reports from concerned observers, HSI Programs Coordinator Amanda Chaves said.
The dogs were taken to an animal shelter of the Humanitarian Association for Animal Protection (AHPPA) in Heredia province, where they all underwent physical exams. HSI-Latin America will help cover the cost of surgeries and recovery treatments, Chaves said.
Veterinarians said most of the animals showed signs of severe malnutrition, and according to some of the people who filed … continue reading
Via:: Tico Times