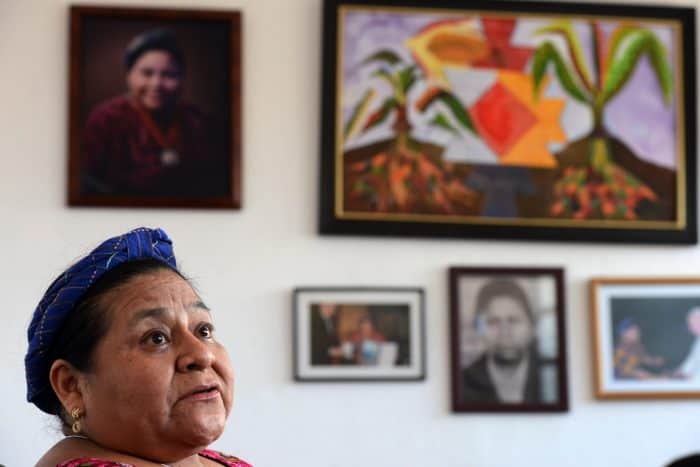 GUATEMALA CITY – Guatemalan Nobel laureate Rigoberta Menchú sees the unprecedented protests calling for the ouster of President Otto Pérez Molina as a historic moment for a country long torn by violence, poverty and inequality.
Speaking just before Guatemala's Congress voted Tuesday to strip Pérez Molina of his immunity over allegations of massive corruption — the first such decision in the Central American country's history — Menchú told AFP the protests represent "a great awakening of the people."
Menchú, an indigenous activist persecuted by the regime during Guatemala's long civil war, which lasted from 1960-1996, won the Nobel Peace Prize in 1992 for her fight for social justice and reconciliation between the country's ethnic and cultural groups.
The 56-year-old Quiché Mayan leader is a long-time critic of Pérez Molina, a conservative ex-general who has refused to stand down before his term ends on Jan. 14.
AFP sat down with Menchú on Tuesday to discuss Guatemala's recent events. Excerpts follow:
What do you make of the protests sweeping the country since April?
It's a great awakening of the people, but also an example of good citizenship. I have been impressed by the diversity and peacefulness of the marches.
It has set an example that should be followed all the … continue reading
Via:: Tico Times