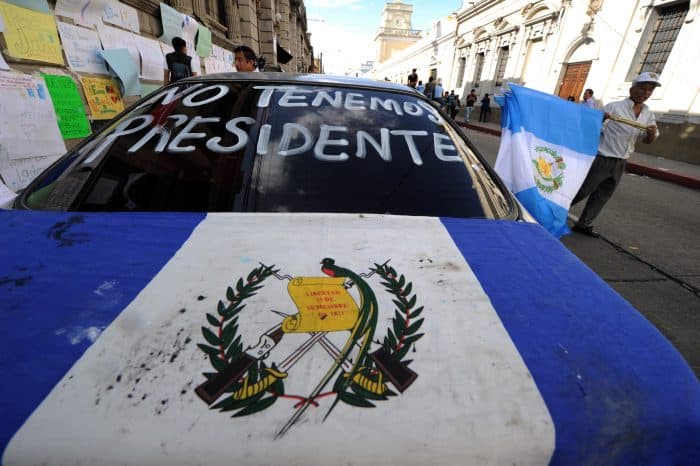 GUATEMALA CITY – The faces of jubilant protesters erupting into cheers outside the Guatemalan Congress on Tuesday afternoon has become an iconic image for a Central American country's extraordinary crusade against corruption.
Under intense pressure from civil society, a majority of Guatemalan lawmakers voted that day in favor of stripping then-President Otto Pérez Molina of his prosecutorial immunity so that he could be tried for corruption. On Wednesday evening, a judge issued a warrant for his arrest. The same night, dramatically, and just three days away from elections to choose his successor, Pérez Molina sent his resignation to Congress just before midnight.
On Thursday morning, he sat before a court in the first hearing of a far-reaching graft probe that has already landed his former vice president in jail.
Lawmakers met Thursday morning to officially accept Pérez Molina's resignation, and as this story goes to print, they were expected to convene an emergency session to swear in Vice President Alejandro Maldonado, who will hold power until an elected successor takes office on Jan. 14. Maldonado, a 79-year-old lawyer and former Constitutional Court judge, only assumed the vice presidency in May.
Exasperated Guatemalans fed up with corruption erupted in celebration outside the Supreme … continue reading
Via:: Tico Times