By L. Arias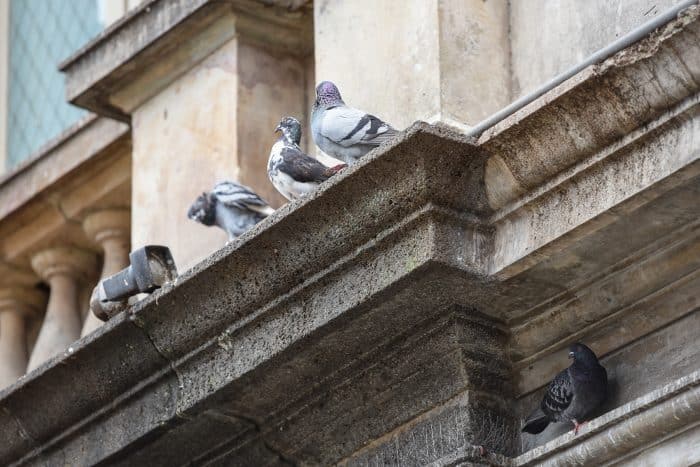 Large flocks of pigeons are part of San José's daily landscape, and while pedestrians are mostly used to the scene, health officials say the local winged population is getting out of control. The Health Ministry recently ordered city officials to outline and implement plans to control the number of pigeons in public spaces, mostly in the capital's downtown.
The feathers of common or feral pigeons (Columba livia) usually carry chlamydia as well as parasites that can be carriers of several other diseases. A 2012 study from the University of Basel, Switzerland found pigeons can carry some 60 types of microorganisms associated with respiratory infections, as well as lung and brain damage.
Earlier this year, ministry experts conducted an inspection prompted by citizen complaints regarding a perceived increase in the number of pigeons in the capital's parks, boulevards and other open spaces.
Inspections concluded that the high concentration of pigeons in those spaces is related to the large amount of waste from businesses in the area, and because people consistently feed them.
In April the Health Ministry ordered the Municipality of San José to take specific action to curb the increase in pigeon … continue reading
Via:: Tico Times