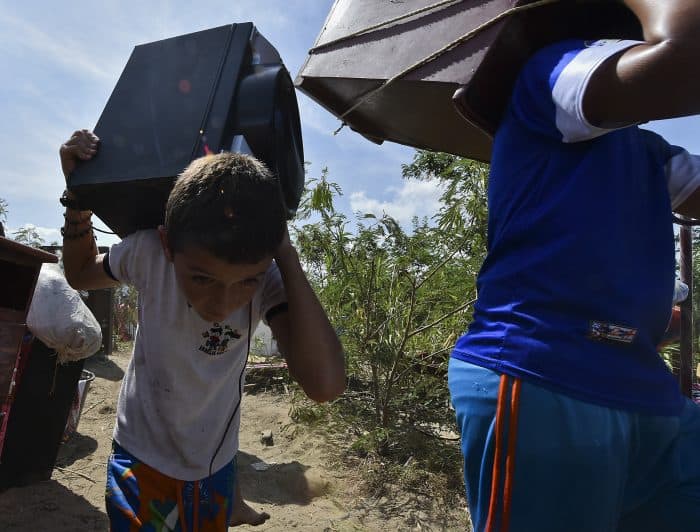 CÚCUTA, Colombia — Hundreds of Colombians fled Venezuela Tuesday, opting to leave the country with their belongings rather than be deported empty-handed like more than 1,000 people sent home in an escalating border crisis.
Some carted refrigerators or mattresses on their backs as they made the trek from the Venezuelan state of Táchira back to their home country, wading through the waist-deep water of the river that forms the border.
"We left at 3:00 am in the clothes we were wearing. We wanted to come back before they deported us," said Rosana Morena, a 25-year-old Colombian who left with her two children.
Venezuelan President Nicolás Maduro ordered the border between Táchira and the Colombian department of Norte de Santander closed last week in response to an attack by unidentified assailants on a military patrol, which wounded a civilian and three soldiers on an anti-smuggling operation.
Colombians deported from Venezuela who returned for some of their belongings and crossed them through the bordering Tachira river, stand on the banks of the river in Cúcuta, on the Colombian side, on Aug. 25, 2015.
He initially ordered the closure for 72 hours, but later extended it indefinitely, accusing the neighboring country of waging "an attack on … continue reading
Via:: Tico Times