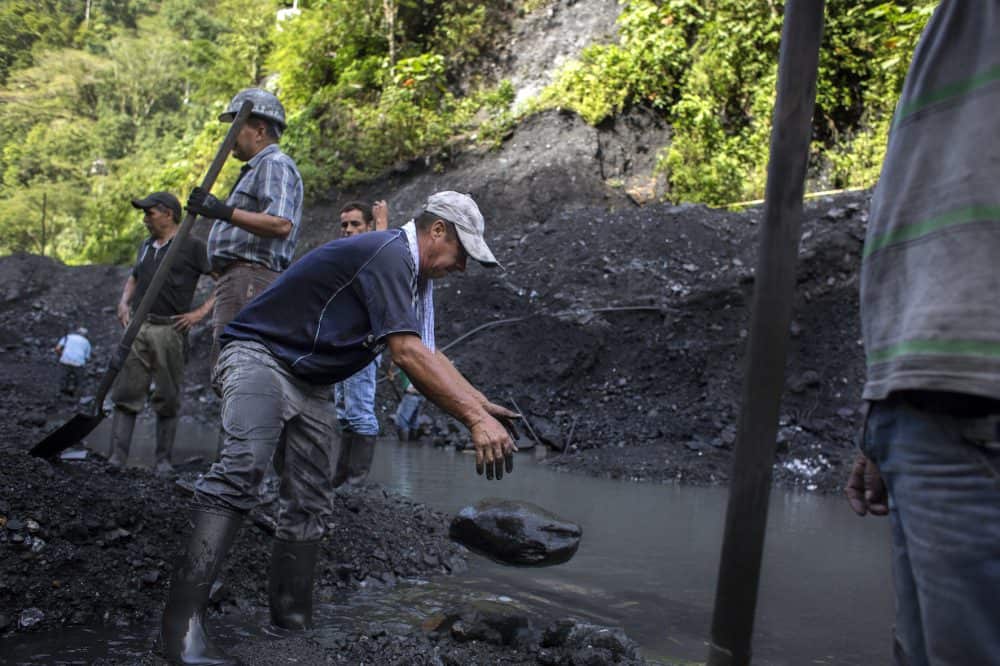 MUZO, Colombia — The chopper touched down on the hillside helipad and Charles Burgess, a cigar-chomping former U.S. government employee, stepped out to survey the full sweep of his Andean domain.
Since before the conquistadors, men have dug for emeralds in the soil of this steep-walled jungle valley. The gemstone bounty found here fueled the empire of Victor Carranza, the feared billionaire "emerald czar" who vanquished his rivals in bloody battles that left some 6,000 dead. Now all that Burgess could see — from the green peaks where the vultures circled to the valley floor where grimy campesinos shoveled dirt in the black river — belongs to his American mining company, which has taken control of the world's largest and most valuable emerald mine.
"Beautiful, isn't it?" Burgess said.
By purchasing Carranza's share of the mine two years ago, the Houston-based company, Minería Texas Colombia, known as MTC, is now the only foreign mining company in the treacherous world of Colombia's emerald trade — once responsible for about two-thirds of the world supply. As the Americans try to reverse declining gemstone production, they also intend to revamp a feudal system of peasants and patrons by paying salaries and benefits and using modern machinery. … continue reading
Via:: Tico Times