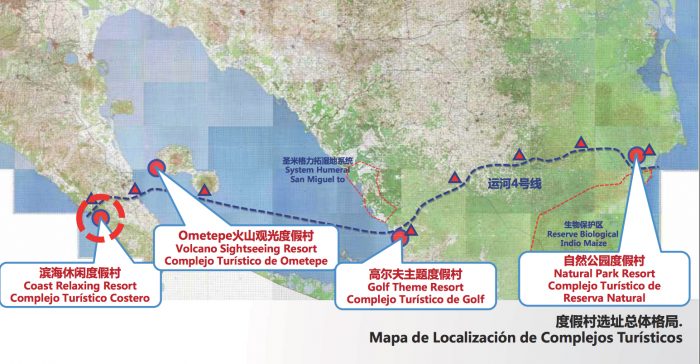 Late last year, Nicaraguan authorities said that construction was about to begin on a $50 billion canal connecting the Atlantic and the Pacific. Hong Kong-based HKND Group, led by Chinese billionaire Wang Jing, was going to do the work and arrange the financing, and the whole thing was supposed to be done by 2020.
Well, Bloomberg's Michael D. McDonald just paid a visit to El Tule, a town on the shores of Lake Nicaragua that is slated to be destroyed to make way for the canal. He reports:
The townspeople haven't seen any signs of canal workers in months. And the work that was done was marginal. A handful of Chinese engineers were spotted late last year making field notations on the east side of the lake; early this year, a dirt road was expanded and light posts were upgraded at a spot on the west side where a port is to be built.
Juharling Mendoza, a 32-year-old local entrepreneur, is so convinced that the project won't proceed that he's constructing a two-story house with three guest rooms and an attached convenience store just outside of El Tule. He says bluntly: 'There isn't going to be a … continue reading
Via:: Tico Times