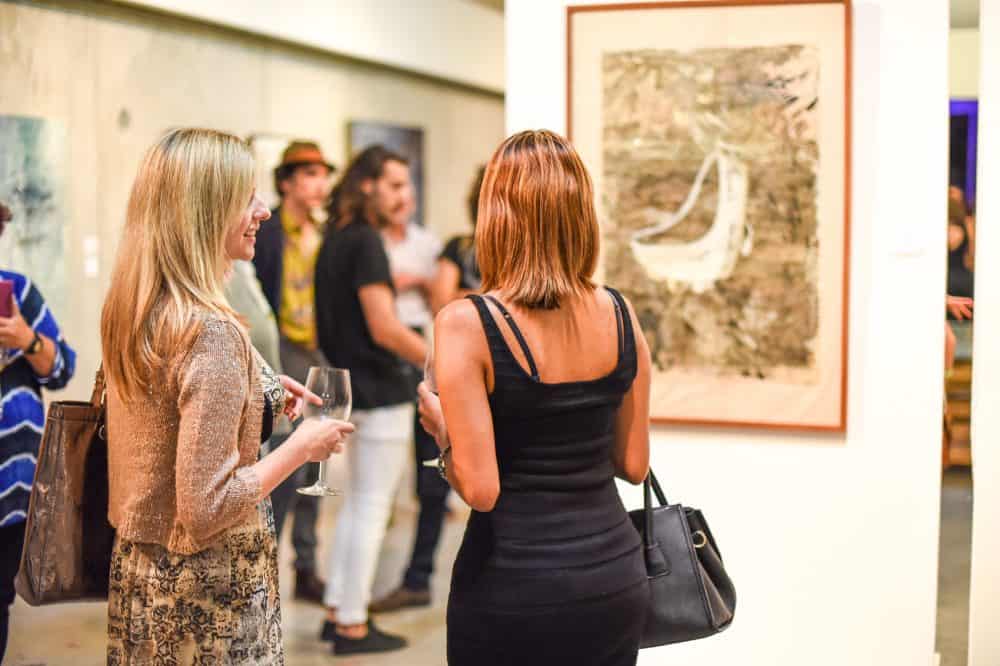 The art gallery Artflow has officially inaugurated its first edition of an innovative new creative project: the Somos Dos series of exhibits, which pair the work of one emerging and one renowned artist. Julián Gallese, as the emerging artist, and Guillermo Conte, as the consolidated artist, are in this spotlight in this initial exhibit, on display now.
The Tico Times sat down with the project's organizer, Costa Rican artist Karen Clachar, to discuss the initiative.
"The idea has been quite interesting, because the maturity of the more experienced artist has merged with the young, emerging artist's different and fresh energy," Clachar explained.
A total of 20 pieces are on display, using media including paint, animation, videos and mixed media on paper. The current exhibit is called Tándem, a reference to the process both artist went through to prepare and coordinate their work: peadling together, as on a tandem bicycle, to attain a unique artistic outcome.
"The theme uniting these artists' work is the development of a way of writing. They have each developed their own style. This project is not about exposing artists whose work is the same; it's about having equity within them. It's about the artists working together and a 'confrontation' between their … continue reading
Via:: Tico Times