By Zach Dyer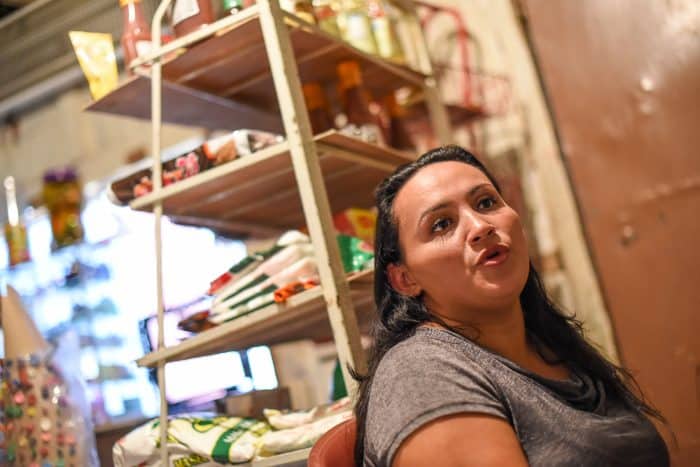 Zeneyda Flores' day starts at 5:00 a.m. — to get her children, Libby, Zack and Liath, up and ready for school. That is, when she doesn't have to wake up at 3:30 a.m. to get ready for work at the flea market near the municipal offices in downtown San José.
Flores, 35, lives in Triángulo de la Solidaridad, a slum off Route 32, just north of the city center, with three of her four daughters. From the highway shoulder, a dirt path leads up the hill and into the dense neighborhood that was once notorious for gang violence and drugs.
After Flores gets her kids breakfast and drops them off for class, she's back in Triángulo to open the family's pulpería — a small convenience store — which she runs out of the front of their home. Neighbors stop by for kitchen staples like flour or cooking oil and kids bound up to the small opening in the black grate over the window to ask how much for a package of Chiky chocolate-covered cookies.
Flores and her family have lived in Triángulo de la Solidaridad for four years now. Their home has a tin roof. The floor is an accidental mosaic improvised from scraps of … continue reading
Via:: Tico Times