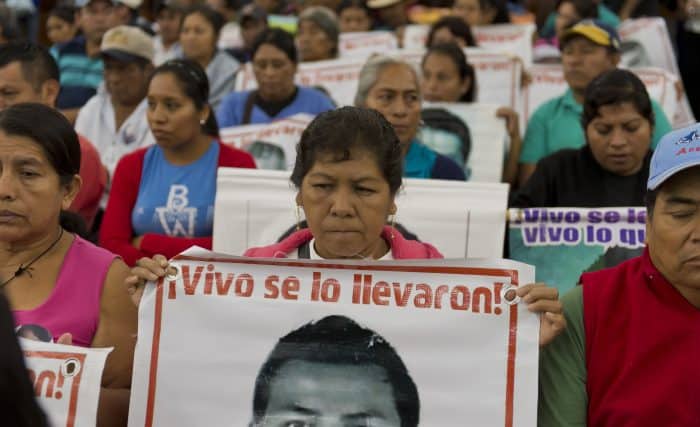 MEXICO CITY – Almost a year since the disappearance of 43 students tainted his administration's international image, the case has come back to haunt Mexican President Enrique Peña Nieto.
Peña Nieto's approval rating began to plunge after his government's handling of the case was criticized last year, and now an independent probe has raised questions about the credibility of the official investigation.
Experts from the Inter-American Commission on Human Rights rejected the government's conclusion that the students were incinerated by a drug gang in a garbage dump as scientifically impossible.
The panel also put the army on the spot, calling for an investigation into whether soldiers failed in their duty to protect the young men while corrupt police attacked and detained them in the southern city of Iguala.
"It's another element that adds up to the lack of credibility of the official narrative in many areas," Héctor Zamitiz Gamboa, political science professor at the National Autonomous University of Mexico, told AFP.
Relatives and friends of the 43 missing students of Ayotzinapa, meet with experts from the Inter-American Commission on Human Rights, who investigated the disappearance.
'Tunnel of impunity' 
Peña Nieto's popularity had already taken a battering in recent weeks following the prison escape … continue reading
Via:: Tico Times