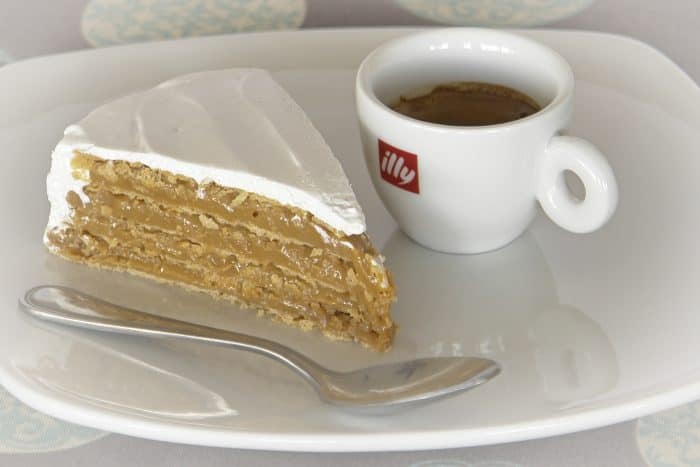 Roses? Breakfast in bed? Hand-made cards? Sure thing. But for many eager-to-please offspring hoping to hit the mark this Mother's Day, the safest bet is taking Mom out for a scrumptious dessert, and sweet-toothed San José has plenty of those to go around.
We wracked our brains. We traveled to the ends of the Earth (okay, Escazú). We sampled until we could sample no more. Here is our list of the six tastiest indulgences in the Central Valley. What did we leave out? Please let us know. And drop a couple slices by our offices.
Our countdown begins:
6. Bomba de chocolate – Il Panino
Did we have you at "chocolate bomb"? Really? We didn't? Well, Il Panino's take on this widespread favorite is right on the money, with a molten center that's to die for.
₡4,600 (about $9). Escazú, El Paco. Mon-Thu: 8a.m. – 12a.m. Fri-Sat: 8a.m.- 2a.m. Sun: 9a.m.-12a.m. 2228-8606/Il Panino Website.
5. Torta chilena – Da Noi
Torta Chilena
You can't go wrong with a torta chilena. Oh, wait. You can. Like many hugely popular desserts, this one is often half-heartedly prepared; you might find mediocre, gummy dulce de leche and chalky pastry layers. However, a truly delicious torta chilena is food … continue reading
Via:: Tico Times