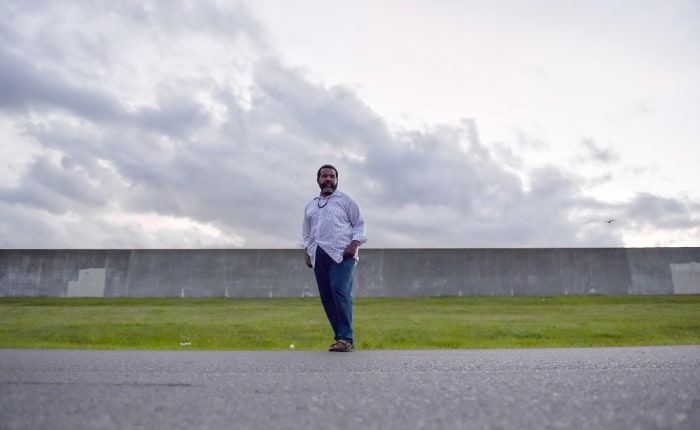 NEW ORLEANS, Louisiana — Upstairs in the house at 1907 Jourdan Ave., it's as if the levee never burst. Kids are rolling through jazz standards on saxophone, trumpet and trombone, sneakers tapping. They sway some and, on a sweet note, their eyelids fall heavy.
Outside, though, the music floats into emptiness. The house stands alone as darkness falls on vacant lots with waist-high weeds, a toppled basketball hoop, a front walk that leads nowhere. Even the children playing jazz are outsiders, driven here by parents who live somewhere else.
Ten years after the devastation of Hurricane Katrina, the Lower Ninth Ward is still largely lost.
While the rest of New Orleans has regained about 90 percent of its pre-Katrina population, only about a third of properties in the Lower Ninth have been repopulated — some by newcomers unfamiliar with the traditions of the storied neighborhood that gave birth to members of some of the city's premier brass bands.
"It's kind of drab now," said Velma Collins, 73, a retired federal worker who remembers a lively place full of music, working families, shared meals and open doors. "You just don't have anything to do anymore."
A tangle of factors explains the slow recovery: Battered by a … continue reading
Via:: Tico Times