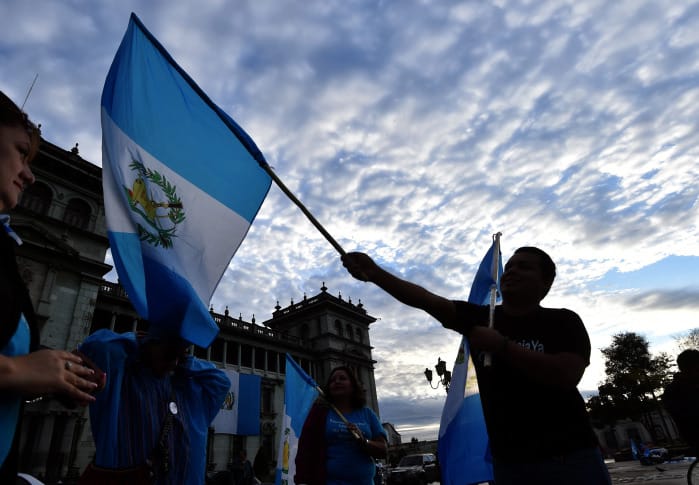 A week and a half ago, Guatemala's embattled President Otto Pérez Molina defiantly refused to step down amid a rapidly widening corruption probe that had already claimed his vice president and more than a dozen other officials.
"I will not resign, and I will fully face and submit to the procedures that correspond to the law," Pérez Molina said in a televised address.
On Thursday morning, Pérez Molina's defiance disintegrated as his spokesman announced that the president had stepped down after all, according to the Wall Street Journal and AFP. The spokesman said Pérez Molina was stepping down to deal "individually with the proceedings against him," reported AFP.
The resignation came just a few hours after a judge ordered Pérez Molina to appear in court to face charges of fraud, illicit association and corruption related to an alleged massive, multi-million-dollar customs fraud ring.
"We are convinced that he is involved [in the scheme]," Attorney General Thelma Aldana told Canal Antigua.
It has been a stormy summer for Guatemala, one of the poorest and most corrupt nations in the Western Hemisphere. For months, the country has been riveted by an investigation into the fraud ring. Pérez Molina's vice president, Roxana Baldetti, resigned in May and … continue reading
Via:: Tico Times