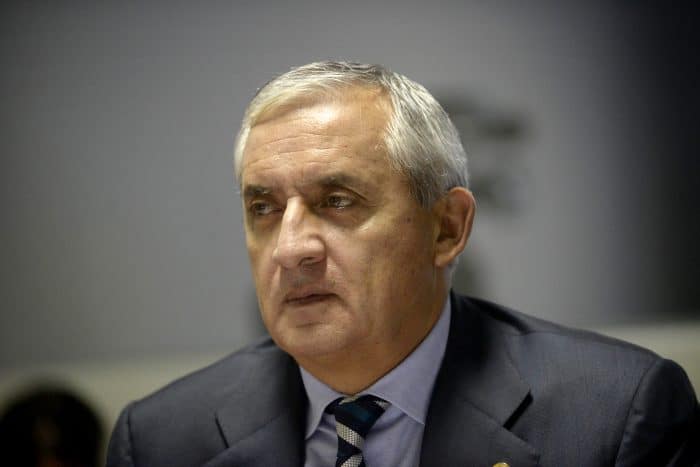 GUATEMALA CITY – Former Vice President Roxana Baldetti was formally charged with illicit association, customs fraud and bribery on Tuesday, just days after she was arrested for allegedly helping mastermind a massive customs fraud network known as "La Línea" in tandem with Guatemalan President Otto Pérez Molina.
On Wednesday, a judge sentenced her to three months preventive detention and ordered her to be transferred in three days to the Santa Teresa women's prison in Guatemala City's Zone 18.
Juez ordena prisión preventiva para Roxana Baldetti. Da plazo de 3 días a Sistema Penitenciario para realizar traslado a cárcel Santa Teresa
— Organismo Judicial (@OJGuatemala) August 26, 2015
Prosecutors had told the court that Baldetti allegedly received half of the bribes paid by corrupt businesses in exchange for lower import duties, for a total of $3.8 million between May 2014 and April 2015.
One key piece of evidence presented in court was a wiretap recording in which Pérez Molina allegedly rebukes the former head of Guatemala's Tax Administration, Carlos Muñoz, for taking too long to replace the agency's director of human resources. Muñoz was one of the top government officials arrested when the customs fraud scandal first made headlines on April 16.
According … continue reading
Via:: Tico Times