By Zach Dyer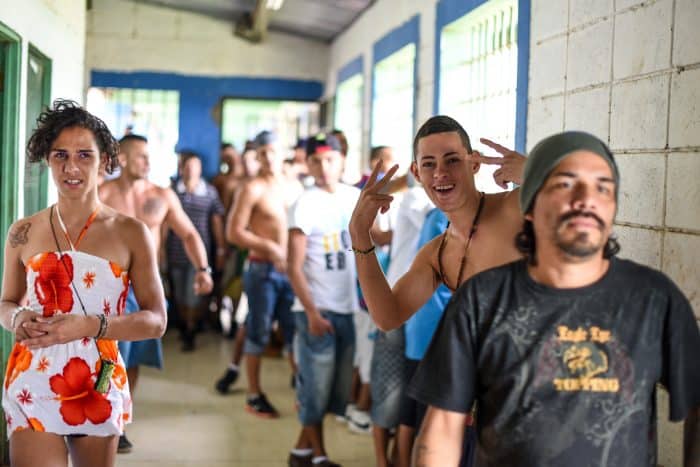 Mónica Navarro pulls her long black hair behind her ear and lets it fall down her back where it stops just above her waist. Mascara gives her eyes a kohl look. She has high cheek bones. The way she carries herself, she might be a model if she weren't serving 10 years for armed robbery.
Navarro, 25, is one of 10 transgender prisoners serving time in San Rafael Prison.
Last year, the Ombudsman's Office decried a lack of access to health services and education for trans prisoners at San Rafael. At a time when the Costa Rican prison system finds itself bursting at the seams after a decade of overcrowding, there are few set criteria governing how transgender inmates should be handled by the prisons. The Ombudsman's Office is expected to release a report on the issue later this month.
Transgender prisoners are sent to either a men's prison or to Costa Rica's only women's prison, El Buen Pastor, based on the sex assigned to them by the court system at the time they are sentenced, according to Justice Ministry spokesman David Delgado.
Once prisoners like Navarro, who was born male, are processed they are typically sent to men's prisons where they live among the general inmate population. Reynaldo Villalobos, … continue reading
Via:: Tico Times