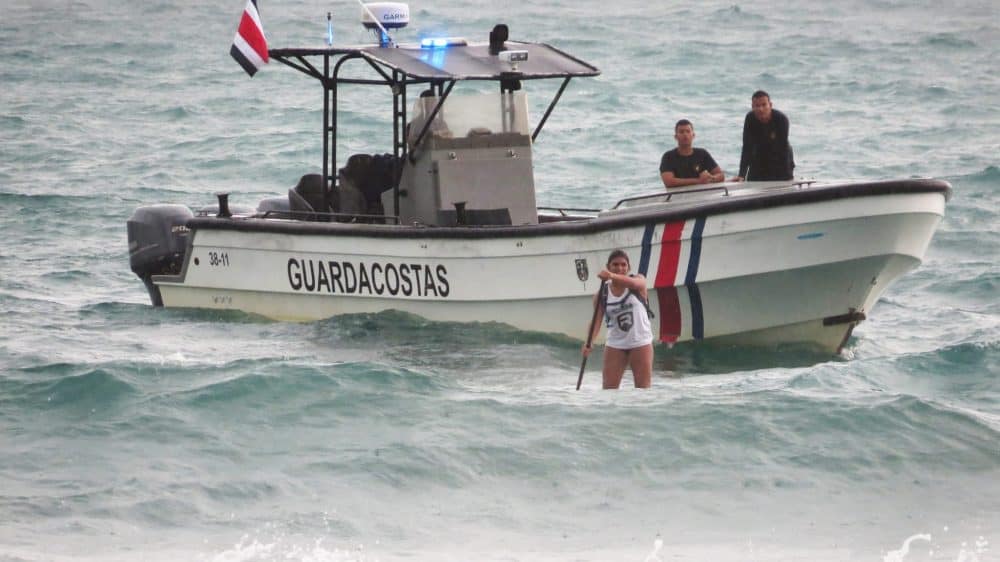 While the winners of last weekend's Masters, Stand Up Paddle (SUP) and Longboard National Circuit finals got their due applause, the biggest kudos went to a courageous, determined 14-year-old girl who fought the worst kind of conditions to earn a spot on the podium.
The girl, Valeria Salustri, won second place in the SUP 9K women's race after battling big swells and rain — and refusing to give up.
The finals event, held last Saturday at Manuel Antonio's Playitas, cemented championship surfing titles in the categories Masters (over age 35), Grand Masters (over 40), Kahuna (over 45), Grand Kahuna (over 50), Longboard, SUP Surfing and SUP 9K Race. The last event in that long list provided the day's high drama.
As the afternoon came to a close, the men and women participating in the SUP 9K entered the water, which was swollen with waves from the tail end of a swell. The course ran from the shore out to the huge rock formation that dominates the bay, around the rocks and back to the beach – twice.
The wind came up while most competitors were on the backside of the rock, making it difficult to paddle and stay upright. Rolando Herrera, who won the men's race, was … continue reading
Via:: Tico Times