By Zach Dyer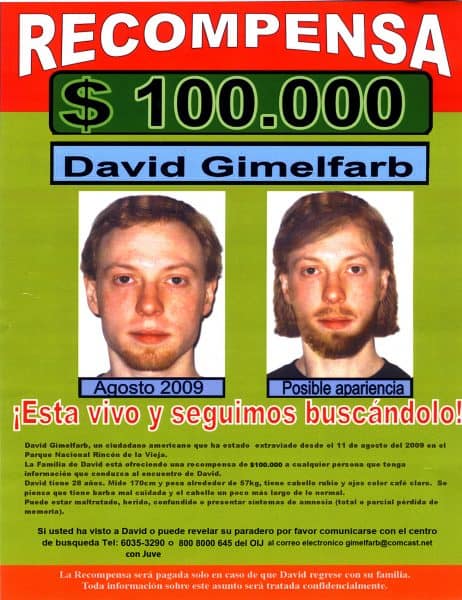 Six years ago Tuesday, David Gimelfarb, a 28-year-old doctoral student from Chicago, Illinois, disappeared without a trace in Costa Rica's picturesque Rincón de la Vieja National Park.
Gimelfarb had traveled to Costa Rica alone for a brief vacation before he was to return to his doctoral studies in psychology in Chicago. On the morning of Aug. 11, 2009, David left his passport and other possessions in his Guanacaste hotel, drove a rental car to the national park, signed the park's logbook and vanished.
The initial search for him lasted three weeks across 14,000 hectares of jungle in the park. Despite help from the Red Cross, National Police and foreign volunteers and an inquiry by the Judicial Investigation Police (OIJ), Gimelfarb was never found. Weeks turned into years. The investigation tapered off and Gimelfarb's disappearance hardened into a cold case. But his parents, Roma and Luda Gimelfarb, have never given up the search for their son.
The family, convinced that David is still alive, has traveled to Costa Rica every year since their son's disappearance to look for him, offering a $100,000 reward for information leading to his safe return. Last year the Gimelfarbs focused their search on Costa Rica's border area … continue reading
Via:: Tico Times