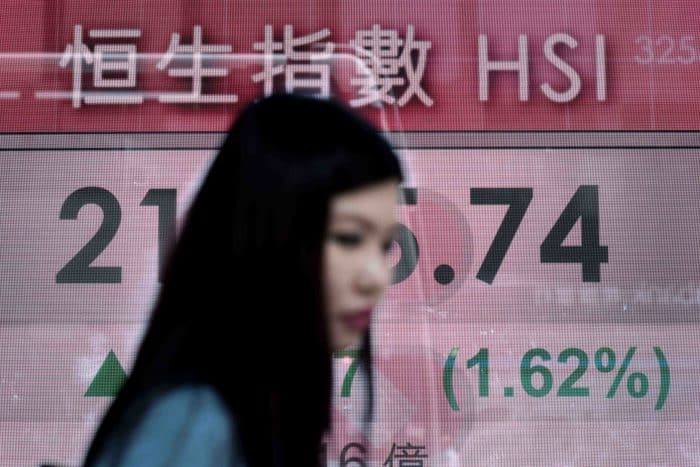 LONDON – European and U.S. shares rebounded on bargain-hunting Tuesday as China cut interest rates after fears of a slowdown in the world's second-biggest economy sparked a "Black Monday" rout across global markets.
Another slump in Chinese stocks had sparked pandemonium on the first trading day of the week, wiping about $2.7 trillion off global equities as bourses from London to Buenos Aires were snared in a precipitous plunge.
Shanghai shares dived 7.63 percent on Tuesday, extending their steepest drop in almost two decades, erasing the year's gains and closing below the key 3,000 point mark for the first time in 2015.
But European equities — which suffered their worst slump Monday since the 2008 financial crisis — surged as the Chinese central bank moved to slash interest rates for the fifth time in nine months.
Frankfurt and Paris closed up more than 4.0 percent, while London gained 3.09 percent.
Wall Street shares also jumped rallying after a five-day streak of losses left U.S. indices in correction territory.
Around midday in New York, the Dow Jones Industrial Average was up 2.38 percent, the broad-based S&P 500 gained 2.48 percent, and the tech-rich Nasdaq Composite Index rose 3.29 percent.
"I'm not surprised to see the market move … continue reading
Via:: Tico Times