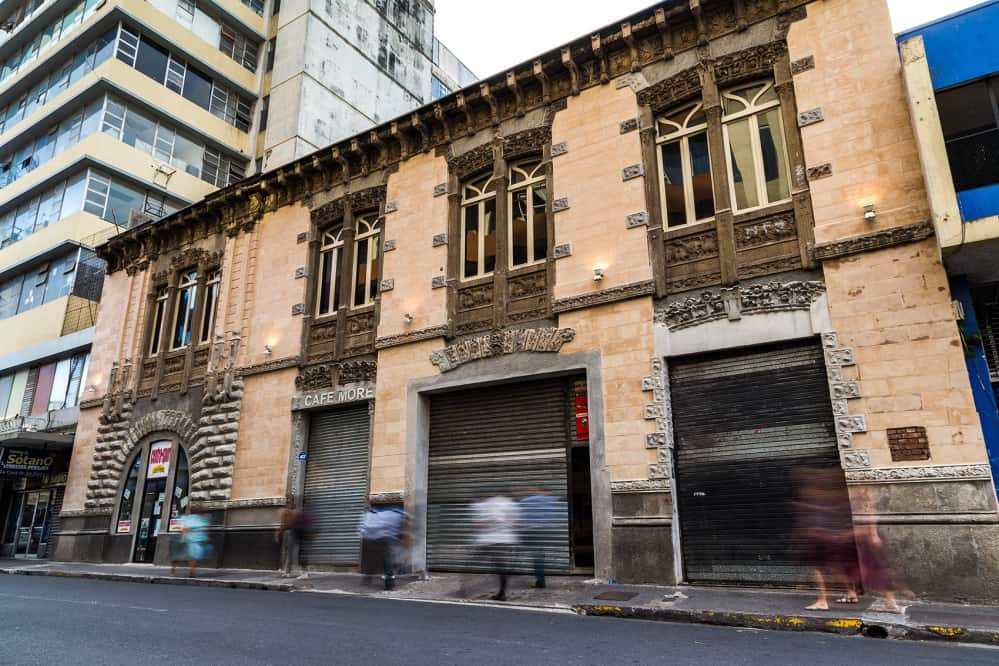 See also: The story of Costa Rica's forgotten World War II internment camp
A walk through the streets of San José often reveals architectural gems hidden among the hustle and bustle. One such beauty is a brick building with a façade made of stone flowers: the Steinvorth building, located in the heart of San José, where Calle 1 meets Central Avenue. It has been among the most fascinating architectural pieces in the city for more than a century.
The building was built by Otto Steinvorth in 1907 as a commercial warehouse where all sorts of products were sold. However, during World War II, the building was one of many in San José expropriated from German-Costa Rican citizens by the Costa Rican government. After a period of internment in a Costa Rican camp for Germans, Steinvorth was eventually sent to the United States, according to the daily La Nación;he returned to Costa Rica in the 1950s, but even though the building was returned to the family, his business was unable to recover fully, and sections of the building were rented out.
Today, the building, now owned by Steinvorth's granddaughter, Flory Steinvorth, houses a range of commercial tenants. It caught the eye of Costa Rican architect Julián Mora during … continue reading
Via:: Tico Times