By Karl Kahler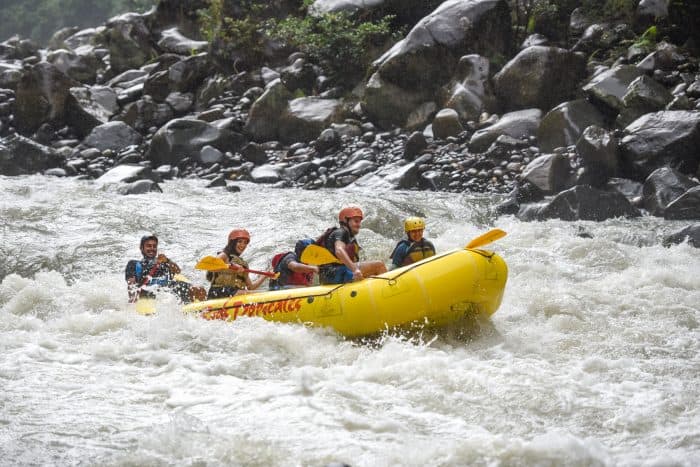 TURRIALBA, Cartago — It was the appropriately-named Rodeo rapid of the Pacuare River where the raft bucked my colleague Alberto Font into the air so violently I thought he would fly overboard, but instead he collided with the woman paddling to his right and collapsed in a heap in the bottom of the boat.
"I thought we lost you," I said to Beto, The Tico Times' photographer, when we reached stiller waters.
"I thought so, too," Beto said. "I thought I was in the water, with her!" He laughed and switched to Spanish and told everyone there was so much water and air and boat that he didn't know which way was up or which element he was in.
Rafters new to the Pacuare River enjoy the ride – but notice how hard the man in back is working.
It was all in a day's fun on a fabulous float down the famous Pacuare, but the occasion for this merriment, like the skies overhead, came with some dark clouds.
It was the 10th anniversary of the 2005 plebiscite in the Caribbean slope town of Turrialba that resulted in a 97 percent vote against the construction of hydroelectric dams on the Pacuare River, … continue reading
Via:: Tico Times