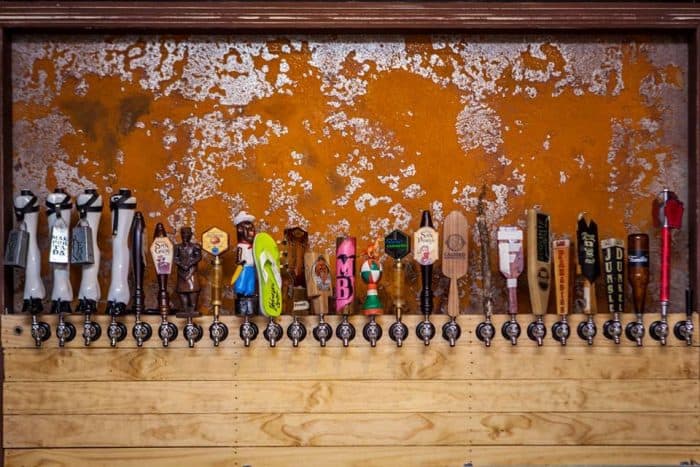 The line of beer taps at new gastropub CASA, in Barrio La California, is definitely a first in Costa Rica.
There's a stuffy, cream-colored room behind the locked door that contains the recipe for success. Four silver vats and a few paint barrels with clear tubes sticking out may not look like much, but they're holding what's just been named one of the best beers in the Americas.
After winning a silver medal Wednesday at the American Beer Cup in Chilé, Stiefel Pub and Primate Brewery co-owner Adolfo Marín said from his pub's tiny brew lab that he primarily sent his San José IPA to the contest to get some feedback from the respected panel of judges there.
"And we ended up with the second best IPA in all of the Americas," Marín said. "I still can't believe it."
In all, four Costa Rican breweries earned five medals at the biggest international beer competition in the Americas. Brewers from Canada to Patagonia sent their best products to the festival to be judged by some of the world's top beer critics in the week-long contest that ends Saturday.
When paired alongside countries with long-standing microbrewing infrastructures like the United States, Brazil, and Mexico, the small Central American country made a name for itself in the world of beer, despite being just five years into the craft beer movement.
Brewing at Stiefel's.
Via:: Tico Times