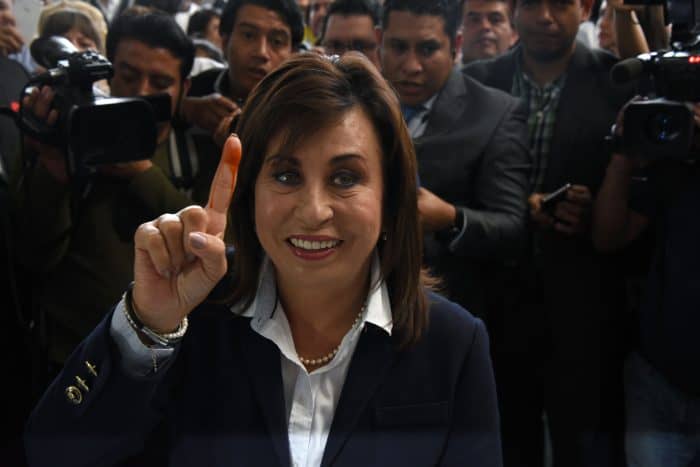 Guatemalan presidential candidate for the National Union of Hope, Sandra Torres, votes at a polling station in Guatemala City, on Sept. 6, 2015.
Morales rose to fame playing the role of "Neto," a hayseed who nearly gets elected president by making a string of empty promises, but ends up dropping out of the race and returning to his hometown.
In real life, the comic ran a light-hearted campaign in his first foray into national politics, cracking jokes at rallies but giving few concrete details on policy plans.
"For 20 years I've made you laugh. I promise that if I become president I won't make you cry," he told voters.
Thousands of Guatemalans had taken to the streets to protest corruption since the scandal broke in April, on a scale never before seen in the impoverished Central American nation.
"The people are tired of more of the same," Morales told reporters after learning of his lead.
Political analyst Cecil de León said the comedian had emerged as "a political phenomenon, without a past in political parties or public positions."
'Voting in mourning'
The protest movement had been split over whether to take part in the polls.
On Twitter, the hashtag "voting in mourning" was trending in Guatemala on Sunday — a slogan of reluctant participation.
Election officials put turnout at around 70 percent, similar to the last general elections in 2011.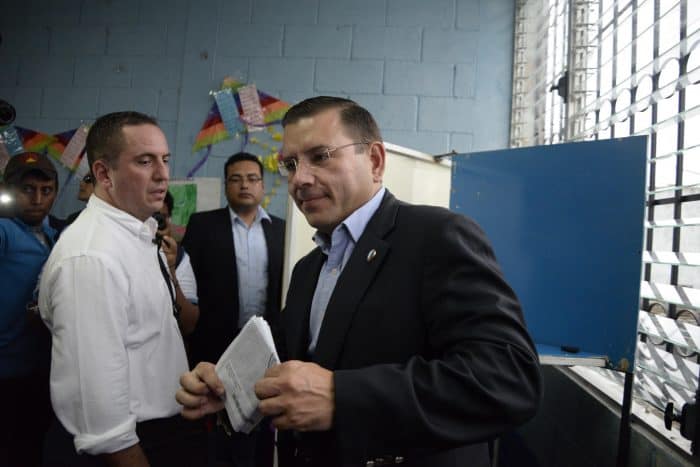 After a tumultuous campaign, the race wound up with a drama-packed homestretch.
Pérez Molina submitted his resignation just before midnight Wednesday, after Congress stripped him of his immunity and a judge issued a warrant for his arrest.
By Thursday evening, the conservative leader was in jail, and Morales had eclipsed long-time frontrunner Baldizón in the final opinion poll.
GUATEMALA CITY – A comedian whose shtick was playing a simpleton cowboy who almost becomes president emerged Monday as the man to beat in Guatemala's presidential race amid disgust over a corruption scandal that felled the outgoing incumbent.
Political novice Jimmy Morales led the count after Sunday's presidential vote and appeared headed for a runoff against whichever of two more traditional rivals emerges less scathed from the scandal's fallout.
With 81.5 percent of the ballots counted, Morales had 25.8 percent, against 18.6 percent for lawyer Manuel Baldizón and 17.9 percent for former First Lady Sandra Torres. By midday, 97 percent of the votes had been counted, and it appeared that Torres could overtake Baldizón.
With no candidate near the 50 percent necessary to avoid a second round, the election is bound for an Oct. 25 runoff between Morales and either fellow conservative Baldizón or social democrat Torres.
Morales, 46, began the campaign as a long-shot.
But the actor and TV host surged to a last-minute lead as Guatemalans punished the political elite for a swirl of scandals, including the one that forced President Otto Pérez Molina to resign and landed him in jail.
See: In Guatemala's capital, little enthusiasm for country's next president
Guatemalan presidential candidate for the National … continue reading
Via:: Tico Times