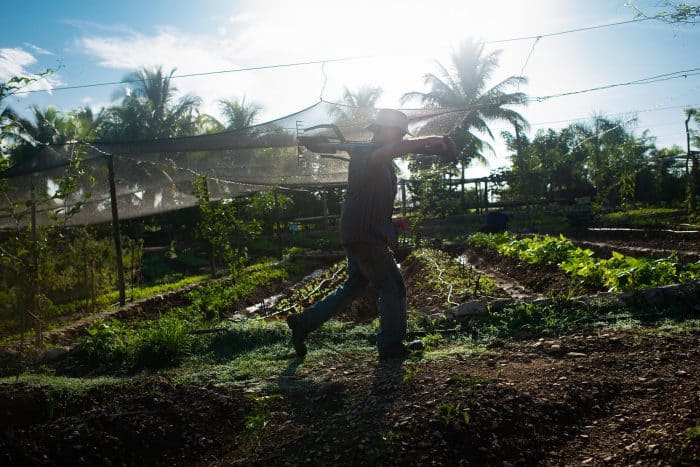 CAIMITO, Cuba — Like all homestead stories, Fernando Funes Monzote's starts with an epic battle against harsh elements and long odds.
Funes, a university-trained agronomist, settled on a badly eroded, brushy hillside here outside Havana four years ago and began digging a well into the rocky soil. The other farmers nearby thought he was crazy, or worse — a dilettante with a fancy Ph.D. whose talk of "agroecology" would soon crash into the realities of Cuban farming.
Funes had no drill, so he and a helper had to break through layers of rock with picks and hand tools. Seven months later and 50 feet down, they struck a gushing spring of cool, clear water.
"To me, it was a metaphor for agroecology," said Funes, 44, referring to the environmentally minded farm management techniques he studied here and in the Netherlands. "A lot of hard work by hand, and persistence, but a result that is worth the effort."
Eudaldo García, 54, walks through the crops at Finca Marta, a farm owned by Fernando Funes Monzote. It is a 20-acre organic farm which was started four years ago outside of Havana.
Today Funes is one of the most sought-after … continue reading
Via:: Tico Times