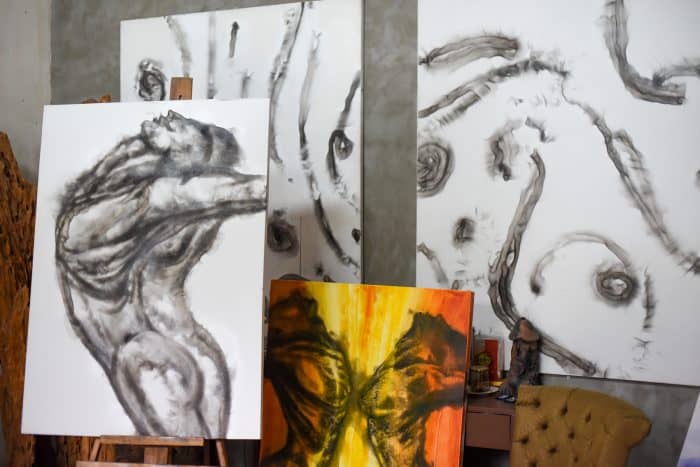 Miguel Hernández launched his artistic career at the age of 7, inspired and taught by the members of his family in Santa Bárbara, Heredia. Admitted to the school of art at the National University (UNA) at the age of 15, he became the first-ever UNA student to obtain an undergraduate degree in fine arts, and then earned his Master's at the Pratt Institute in New York on a Fulbright scholarship.
Today, this UNA professor, 54, is known for work that combines the human figure and nature and explores the concept of metamorphosis. Through the use of smoke he has achieved his signature style, influenced by Michelangelo, Goya and Bacon. His work has been exhibited in countries all over the world, from Ecuador and Peru to Germany and the United States.
The Tico Times sat down with the artist at his home in Heredia. Excerpts follow:
TT: Why did you choose to be an artist? What motivated you?
MH: In my case, it was something I was born with. I had cousins and uncles who were self-taught in drawing. My uncle, don Gerardo, lived in a house where you could see the magnificent sunsets, and he painted them beautifully. When I was a boy I would finish school and go to … continue reading
Via:: Tico Times